All gone! Pan Project. L'Oreal True Match, Lancome, Maybelline and more.
Hello everyone!
I knew that this day had to come eventually. I used up all my favourite cosmetics and it is high time I replaced them with a few new ones. However, before I proceed to the shopping spree, I would like to present you the products I have been using for a long time. Most of them worked really well for me, some could be a little bit better. Let us start Pan Project!
L'Oreal True Match Foundation.
My biggest cosmetic discovery (a few months ago) was the L'Oreal True Match foundation. The product is really brilliant! Just one layer is enough to hide all my imperfections and even out the skin tone. It works well when it comes to reducing redness of the skin, which unfortunately, appears on my skin too often. I used Rose Beige shade (C3). This colour perfectly matches my skin tone, and with a little bit of powder, looks very natural. Moreover, for the application I used a flat stippling brush from Zoeva, number 125. L'Oreal True Match Foundation has a velvet texture and thanks to this feature, the product is extremely easy to distribute on the face. You do not have to worry about creating streaks and a mask effect anymore. I must admit that I would not change it for anything else and I will be happy to use it in the future.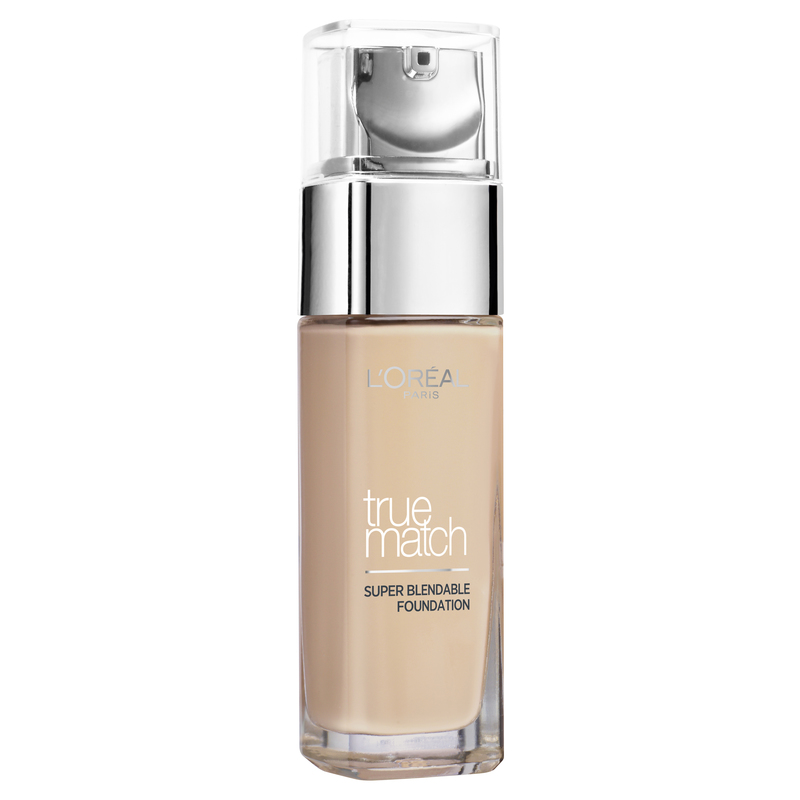 Inglot AMC Cream concealer.
This is another wonderful cosmetic, which helped me hide my dilated capillaries. It is easy to guess that it is green. Yes, this is the only product that could fully camouflage all the imperfections of red colour. It has a light, creamy formula that makes it easy to apply. Your skin looks smooth and radiant and flawless. For the application I used… my own fingers. Fingertips are ideal for dabbing and blending this product. Inglot also offers other shades of concealers ranging from beige, through yellow and pink, and ending with bronzes.
Lancome Definicils Mascara.
Nothing works better on my eyelashes than this mascara from Lancome. It has a soft texture, does not fall on the cheeks, does not leave black lumps. Although the brush is short with densely arranged fibres, it is easy to use in the inner corner of the eye, which is where the eyelashes are the shortest. My lashes are perfectly separated – what I like best; I even feel that they curled gently. Lengthening and thickening is easy to notice right after applying one layer of the product. My mascara was waterproof, in black.
Essence Ultime Biotin Volume Conditioner from Schwarzkopf.
I really regret that this condition is already gone. Thanks to this product I noticed a reduced hair loss (my biggest problem). It also became stronger and grew faster! Additionally, my hair is soft, beautiful with a gorgeous shine. I have never believed that a conditioner can boost the volume, however, I can admit that this cosmetic works wonders. When using it, my hair was never flat! The most important nutrition ingredient of the Schwarzkopf product is biotin. This component improves the proper functioning not only of the hair but also nails and skin. Essence Ultime Biotin Volume Conditioner should be used several times a month. Why? Apart from biotin, the product also contains proteins, and those used in larger amounts could dry and weight down your hair.
Inglot Matte nail polish.
Someone once said that Inglot nail polishes are the best. I decided to test a few of them. Effect? These products are really brilliant. They provide a very intense colour with a matte finish, perfect coverage with even one layer and thanks to the brush – easy to apply. You can choose from a range of up to 27 shades, including pinks, purples, reds, browns. One bottle provides 15 ml of the product. If you prefer a dark colour, do not forget about the base coat that protects the nail from discolouration.
Eveline Quattro Eyeshadows.
I used this product many times to create impressive looks. I must admit that when doing my favourite smokey eyes, this product has never disappointed me. The make-up was always beautiful and long lasting. Eveline Quattro Eyeshadows are very durable, heavily pigmented and emphasize the iris of your eye. Additionally, they do not gather in the folds of the eyelids, or fade during the day. The packaging includes a dual applicator, and on the lid, the manufacturer has placed instructions how to properly use the cosmetic. We can choose from brown, blue, green and pink shades. I will be happy to buy them again.