All good things come to an end. Maybelline, Rimmel, Bourjois and Inglot.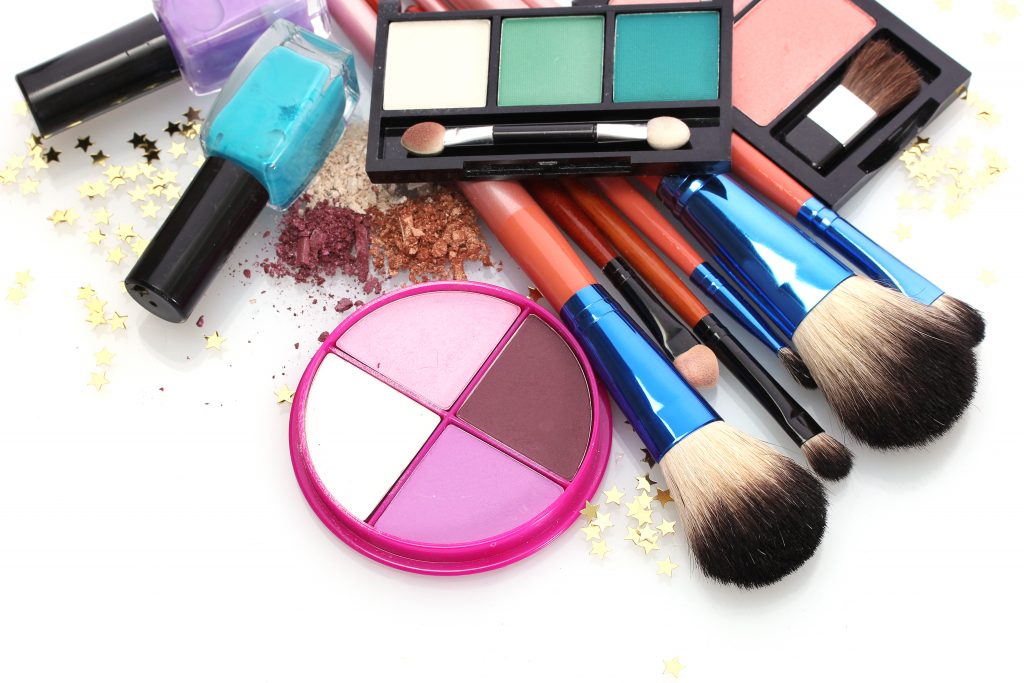 Hi Girls!
I regret to say that most of my make-up cosmetics ran out. Some of them I had for a really long time – the record-holder lasted with me for seven months! Below, you can read about my favourite make-up products, and among them foundation from Bourjois, mascara from Rimmel, concealer and eyeliner from Maybelline and liquid lipstick from Inglot.
Eye concealer Maybelline Instant Age Rewind Eraser Dark Circles Treatment Concealer.
I was looking for this one and only, reliable concealer for a long time. My choice was Instant Age Rewind Eraser Dark Circles Treatment Concealer from Maybelline. At first I was sceptical about this cosmetic. I thought that the attached sponge will cause smudges. And what was the result? The concealer is great in camouflaging dark circles and bags around the eyes, and lightens the look. On top of that, it just perfectly blends with foundation, matches the skin complexion and doesn't leave unaesthetic spots. I used Light shade and in the summer I switched it for Medium.
Highlighting foundation Bourjois Healthy Mix.
My deprived of glow skin, I treated with highlighting foundation Bourjois Healthy Mix. The cosmetic does not last 16h, like the manufacturer claims, however, it is very durable, provides great coverage, conceals imperfections and prevents shine. For my make-up, I used Beauty blender sponge and it made my make-up perfect each time. Of course, during the day I had to use some additional layer of powder. The foundation consists of fruits extracts, which nourish skin. Sadly, in the composition of the product are also fragrances, which can cause irritations.
Eyeliner Maybelline Master Precise.
This cosmetic works flawlessly. It has liquid consistency, so those of you who have never before drawn lines on their eyelid may encounter some problems with the application. How did I do it? Eyeliner Maybelline Master Precise has really precise tip. Thanks to it I could draw a thin line, slightly bent in the outer corner. I placed my elbow on the table and lean my hand against the cheek. I started drawing the line from the middle part of the eyelid. My make-up was ready in about a minute.
Rimmel Super Curler Mascara.
There is probably no better cosmetic for curling lashes than this one. I use Rimmel Super Curler Mascara forever and not even once it let me down. It thickens, provides length and most of all curls eyelashes. My eyes are optically bigger and look more beautiful than ever. I never liked the lumps left by other mascaras. Fortunately, Rimmel precisely separates lashes and does not flake. Always after eye make-up I additionally comb lashes with small comb. The effect is stunning!
Liquid lipstick Inglot HD Matte.
Liquid lipsticks are much better than causing dryness average lipsticks and are a great alternative for lip glosses. That is why I bought HD Matte from Inglot. The cosmetic has delicate texture, last long on lips, doesn't smudge or rub off. Furthermore, the applicator, small sponge, helps with the application of the cosmetic. My favourite colour is light pink (number 11). However, you can choose out of brown, beige, violet and red shades.