Read about the best eyelash extensions!
You dream of a movie star look? Choose Hollywood Effect. You want dramatic, sexy and extremely long eyelashes? Volume Russian Style will be ideal for you. What if you desire a natural effect? Only a good quality eyelash serum can help. There are various eyelash extension methods and each of them has its good and bad sides. We discuss them below.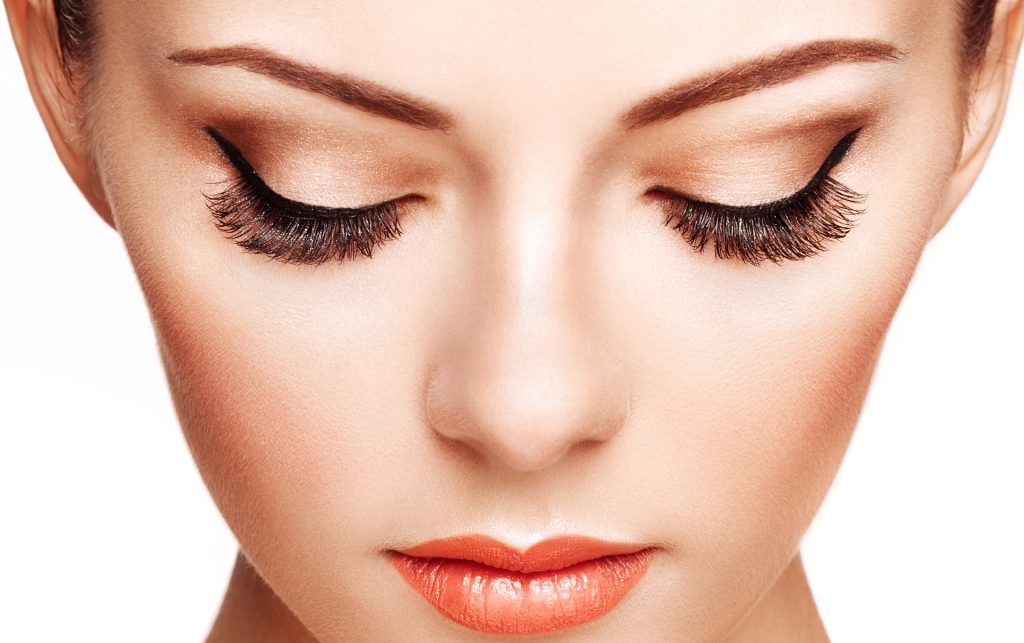 Eyelashes are short hairs that grow around our eyes. They are usually thin but there are lucky ones who enjoy natural thick and beautiful lashes. However, most ladies must search for some other methods. That is why, variety of eyelash extension methods have been invented to allow us to make our eyelashes longer, fuller and prettier. Sadly, most of them have a negative influence on the health and condition of the lashes.
Learn about all EYELASH EXTENSION METHODS!
Traditional false eyelashes
Eyelash extension methods usually guarantee short-lived effects. First of all, we should mention one-off method for beautiful eyes. Strip or cluster eyelashes are commonly used for special occasions e.g. parties, weddings, dates. You can put them on yourself which is their greatest asset. But you need a little practice and manual abilities to put on false eyelashes in a proper way. This is a relatively cheap and accessible solution. You can buy strip eyelashes in every drug store at a reasonable price.
Experience and patience are needed for putting on false eyelashes.
It is single-use because you take them off during make-up removal.
False eyelashes can come off during the day e.g. in the corners of the eyes.
The effect is very unnatural; especially when you put them on improperly.
Synthetic strip eyelashes may cause irritation and allergic reaction.
Semi permanent eyelashes
Now, let's focus on methods which give longer-lasting effects. Semi permanent eyelashes are the easiest and most popular. It is an application method that consists in glueing one false eyelash to one natural lash. The good side of this method is its availability – it is offered in nearly every beauty salon which performs eyelash extensions. The effects are immediate. Eyes may look completely different. Thanks to the wide range of types, lengths and curls of individual false eyelashes, we can give our eyes a new shape. Sadly, this method has lots of serious downsides.
Synthetic glues and animal-derived false eyelashes may cause allergic reactions.
The treatment is time-consuming, it can last up to 2 hours.
Eyelash extensions are far more expensive than a good quality eyelash serum.
After putting on false eyelashes, you must wait until they air-dry.
You must cut down on make-up and be careful so that they don't fall off.
The effect is only an imitation of naturally long and beautiful eyelashes.
The false eyelashes must be filled in regularly.
The effects of such eyelash extension methods last only more or less 4-6 weeks.
Volume eyelash extension
Volume eyelash extensions are getting more and more popular than semi permanent eyelashes. 2D lashes (two false lashes attached to one natural) or 3D lashes (three false lashes attached to one natural) are the most popular. One cluster of eyelashes may include even up to eight thin false lashes. Unfortunately, eyelash extension methods like Volume Russian Style or Hollywood Effect are very advanced and it is really difficult to find an experienced technician who would be able to perform them. These methods deliver the most striking effects. Sadly, there are more minuses than pluses.
Natural eyelashes may be overburdened by a large number of false lashes.
Regular extension may even make your eyelids go bald.
Mink eyelashes – most sensitizing – are usually used in this type of extensions.
Volume eyelash extension is the most time-consuming.
One treatment may cost far more than a mascara.
The effects are very dramatic and last only 1-2 months.
Infilling is necessary; every blank spoils the effect.
After the application of false eyelashes, you must treat them gently.
Other eyelash extension methods
Maximum volume can be achieved in many ways. Various methods of eyelash extensions allow to live up to every woman's preferences and fulfil even the strangest expectations. It is possible to put on colourful false eyelashes; even colours of rainbow. In case of Hollywood Effect, you can extend the lower lashes so the difference between upper and lower lash line isn't so striking. There are lots of eyelash extension variations but you don't have to go for hundreds of false lashes and synthetic glue. Eyelash and eyebrow serums are a very good alternative to eyelash extension. Nanolash eyelash and eyebrow serum is the most popular. Compare the various methods of eyelash extensions.
NANOLASH EYELASH AND EYEBROW SERUM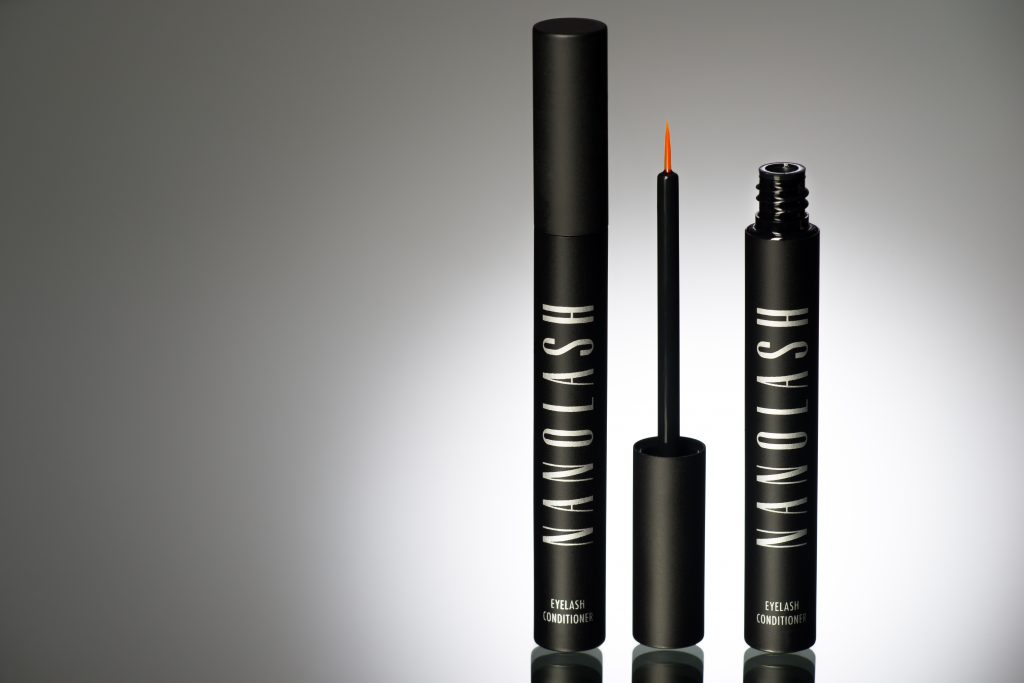 When we list best eyelash extension methods, we never think that an eyelash serum is the safest and most natural. Why is it so? We always think of semi permanent eyelashes or some other methods. Nanolash serum is an excellent alternative to above-mentioned techniques which sadly have more drawbacks than assets. What are the advantages of using eyelash serums?
You don't need the help of an eyelash artist.
Application of the serum is very easy.
A few minutes every evening are enough.
A few times cheaper than other eyelash extension methods.
The most natural and beautiful effects.
If we apply the serum every day, 3 ml bottles holds out 4-6 months of treatment. The application of this serum is extremely easy (like applying an eyeliner) whereas the effects – surprising. Within several weeks, your eyelashes gain length, volume and darker shade. You don't need long hours of eyelash extension treatments to enjoy more expressive eye definition. The effects of Nanolash treatment appear within a few weeks and last even six months. There is no other method that is so safe, cheap and simple, and brings so natural effects without harming natural lashes.