You want to have beautiful eyelashes? You need to read this. Facts about eyelash conditioner
Many people mistakenly believe that we can only get beautiful and long eyelashes on the day we are born. It turns out, however, that the truth is somewhat different. Of course there are people who really can enjoy spectacular natural lashes. The rest, however, must take care of them properly. There are few ways to achieve your dream effects. So let's analyze them all.
But before we point out the advantages and disadvantages of individual methods, let's get familiar with a handful of information about natural lashes.
Natural eyelashes
In case of most people eyelashes lower eyelid are slightly shorter than those which are located in the upper eyelid. Of course, not the amount of hair is the same for different people. Some have slightly more, others less. The number of lashes ranges from 100 to 250 hairs. A really nice setting of eyes is not guarantee only by the number of lashes but also by their thickness and length. Many women suffer because of the often-falling out lashes and their generally general condition.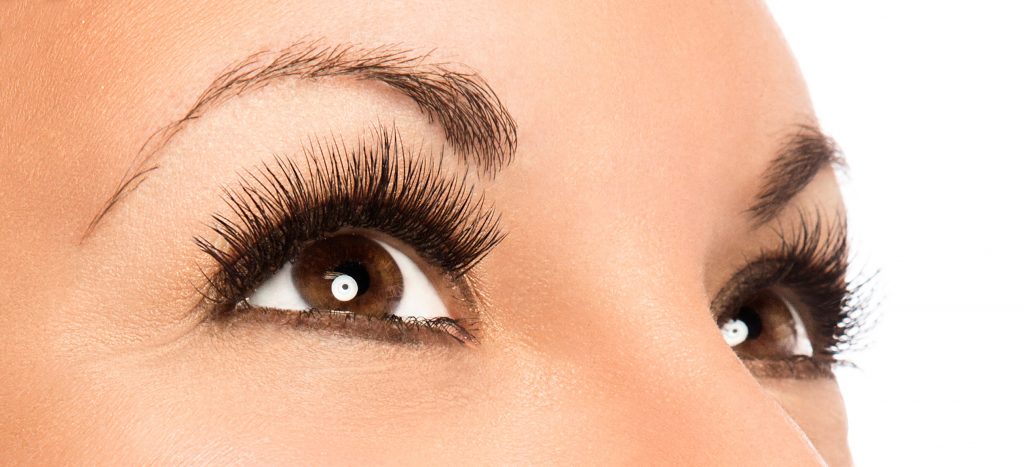 However, one should not overly worry about individual hairs falling out. It is a fact that eyelashes are naturally replaced approximately every six months, which means that the hair is so much "alive" for half a year. Then an eyelash dies, falls out and is replaced by another. Lashes fall out and grow back at different times, so naturally there are no situations when you suddenly lose all lashes. To make lashes, however, longer, shinier and less prone to damage, we must ensure their proper nutrition.
Many women want to get the effect immediately, and therefore undergo numerous treatments such as extension or thickening of the eyelashes.
Method 1:1 is a treatment aimed at extending the lashes. It is very important to perform such a procedure only in the beauty salon. Any wrong in doing in this procedure is rather difficult to remove. Interestingly, eyelashes extended with this method do not look too natural. Before we decide on the execution of the procedure, you should check whether your lashes are not too attenuated. In this case if the lashes overburdened they will fall out.
The density of eyelashes involves placing special patches of eyelashes in the open spaces between the individual hairs. As a result, our eyes will look bigger and more expressive. Unfortunately, despite the fact that this treatment looks a bit more natural, you should know that the glue with which tufts of hair are attached to the eyelid, often comes off which means the necessity of subsequent visits at a beautician's in order to comply with the amendments.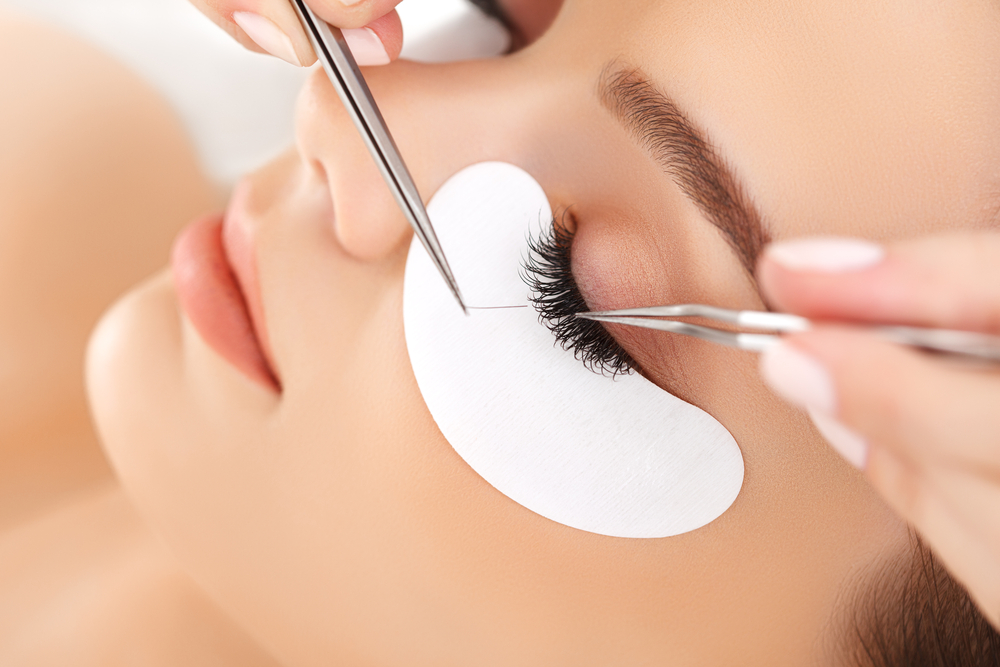 As you can see, there is no reliable way of extension or thickening eyelashes. Each of them has its advantages and disadvantages that make it necessary to carefully consider the possible choice.
Which does not mean we cannot have beautiful natural eyelashes.
It is worth mentioning that there is an easy way that allows us to have a beautiful and natural lashes, that using an eyelash conditioner in the form of a serum. Results obtained from its use look natural and will not require any amendments. But before get there, we should take into account the fact that this method requires the regular use of supplements every day.
How to get beautiful eyelashes?
The regular use of supplements will not only strengthen our eyelashes, but also make them grow back much longer and thicker. If you do not believe the effect of the eyelash conditioner Nanolash, you should take the challenge and test it. The first effects occur after a few weeks, so it is worthwhile to check its effectiveness! Positive effects of Nanolash have been verified by numerous cosmetic institutes. Hundreds of scientists identified it as a highly effective cosmetic!
It is worth spending a few minutes a day to get the effect on many levels. Thanks to the nutrient Nanolash we do not only get longer lashes, but also they will become more shiny, darker and thicker. Just apply a small amount of the cosmetic once a day using a suitable brush. After a few weeks, you will see the first results.
P.S.
Below I present a letter by one of my readers that prompted me to share a solution to the problem of weak and rare eyelashes
"Hi, some time ago I underwent the procedure of prolonging and thickening eyelashes. Unfortunately, I could enjoy the effect of the procedure for just a few days. After this time, the lashes started to gradually fall out. Both the extended ones and my natural lashes. Could you advise me what I can do. I now have very ugly eyelashes, which I'm ashamed to show without a large amount of mascara" ~ ~ Alex 19