Are mineral and medicinal make-up equal?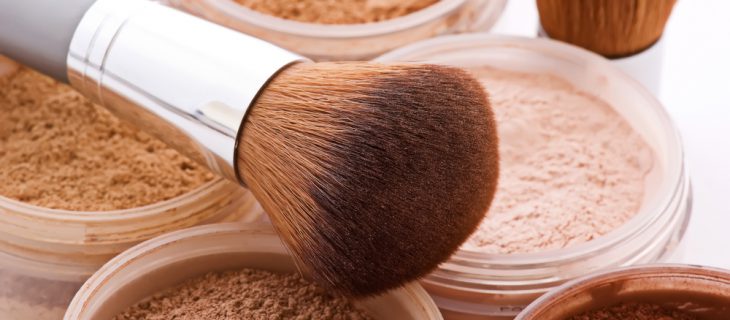 Hello,
Which one of you wouldn't like to look good and have healthy skin at the same time? You can achieve this goal using mineral cosmetics. They are completely natural, don't irritate skin and, additionally, they display remedial, soothing and nourishing properties. For that reason, you can feel free to apply them while doing your daily make-up that will help you combat acne or significantly improve skin health.
How minerals work?
Mineral cosmetics don't only beautify our faces but also protect skin and improve its health. They are supposed to be applied after undergoing invasive beauty treatments or aesthetic medicine procedures. Moreover, mineral cosmetics prevent bacteria multiplication and don't clog skin pores. They protect skin against the sun, are waterproof and easy to remove. It might seem that minerals come straight from nature and are obtained from earth and rocks. As it turns out, all the minerals used in cosmetics are processed in laboratories, some of them are even developed there. This applies to iron oxides, for example. Naturally, the very minerals are contaminated with heavy metals and toxins, therefore they can't be used in cosmetology.
The composition of a good mineral cosmetic is…
Pure ingredients of colour cosmetics are the ones which don't contain toxins or harmful for skin substances. If a product you use regularly contains nylon, maize starch, talc, parabens and synthetic colourants, you should stop applying it. The very ingredients can irritate skin and clog skin pores. A high quality mineral cosmetic serving medicinal purposes should contain one of the following ingredients: titanium dioxide, zinc oxide, iron oxides, mica, bismuth or boron nitride. The very minerals should be listed right at the beginning of INCI.
What do you know about mineral cosmetics?
Before you start using mineral cosmetics and doing medicinal make-up, it's worth learning their basic features and applications. So, mineral cosmetics:
protect against UV radiation;
provide high coverage;
take care of skin;
soothe inflammations;
rejuvenate and nourish.
While buying your first mineral make-up cosmetics, pay attention to the composition. The content of crude oil derivatives should give you food for thought. Adding such substances to a product is supposed to tint it and, in general, boost the pigment but, definitely, it doesn't serve medicinal purposes. On the other hand, some substances are find crucial in mineral cosmetics. Some of them are: zinc oxide, algae extract and apple extract.
The present-day cosmetic market offers such mineral cosmetics that protect skin against UV radiation. The very products' packaging is supposed to feature the following pieces of information: SPF (it indicates UVB protection) and PA+ (it defines how high UVA protection is; the more pluses, the better sun protection is). To clarify, mineral make-up cosmetics designed for medicinal purposes are the ones which protection is defined with the following symbols: SPF 20+ and PA+++.
How to choose mineral cosmetics for medicinal make-up?
While choosing mineral cosmetics to apply medicinal make-up, pay attention whether foundations match your skin photo-type and whether the concealers camouflage all skin imperfections (e.g. discolorations, stains, redness, acne, dull and fatigued skin). Moreover, don't focus your attention to mineral content only but also scan the list of ingredients to find natural oils. One of them – jojoba oil – contains vitamins A, E and F, and its action depends on moisturising and smoothing out skin. Also, jojoba oil facilitates application and spreading an even layer of a product over face.
Do you like mineral make-up cosmetics, too?