Nanoil Face Serum – vitamin C that let me get rid of dark spots!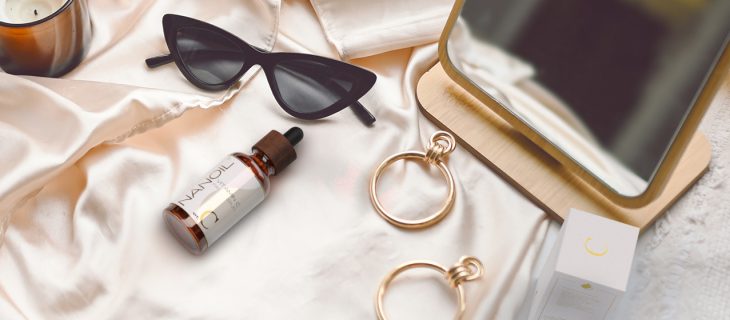 Hi, there!
Are you ready for another review of the product from Nanoil? Hope so. Today I wish to share the details about a new arrival called Nanoil Vitamin C Face Serum. By looking at the title you probably guess that the product works wonders for me. I simply couldn't skip it in my review section. This is the best face serum I've ever had.
Do you feel like getting to know the high-vitamin Nanoil face serum better? Enjoy the read. 🙂
Nanoil Vit. C Face Serum
This Vit. C Face Serum is one of the four lightweight formulas designed for daily skin care by Nanoil. This product needs to be applied before a moisturizer to work intensively and remedy the most popular skin-care problems quickly and efficiently. What results can you bargain for exactly? It has a wide spectrum of effects:
it reduces pigmentation spots (including post-acne and sun spots)
it revitalizes sallow, uneven, dull skin
it treats acne-prone, problematic skins
it protects from the first signs of skin aging
I'd been fighting the post-acne spots and my spot-prone skin really long. That is why I wanted to test the Nanoil Vit. C Face Serum – I believed it would help me out.
What is this vitamin-rich face serum made of?
The formula is based on ascorbic acid which makes the serum work in a certain way. This acid is vitamin C yet the one included in the Nanoil serum isn't a random form of vit. C. I've tested plenty of products with vitamin C and they contained different types of the acid. In the Nanoil serum we've got 3-O-Ethyl Ascorbic Acid – one of the most stable and fastest absorbing forms of vitamin C. This is the very reason why this serum is so effective!
Even though the list of components is short (I believe it's a great advantage since it's free from nasties such as parabens), the manufacturer managed to include a really cool antioxidant in the formula – Punarnava root extract. This plant isn't well-known and it's surely underrated while its properties let us preserve the skin's yough for longer.
How does the Nanoil Vit. C Face Serum work?
It lessens pigmentation spots and evens out the skin tone.
It has antioxidant properties and shields against the free radicals.
It counteracts the negative effect of UV radiation.
It intensifies the cell renewal and epidermal repair.
It helps treat acne and soothes irritated skin.
It brings the natural, healthy shine back.
Did it work out for my skin?
Is there a difference between what the brand promises and what effects the serum really gives? To me, there isn't. To be honest, I never expected that the Nanoil Vit. C Face Serum would be so effective. I didn't even hope it would solve my biggest problem but it did. Once and for all.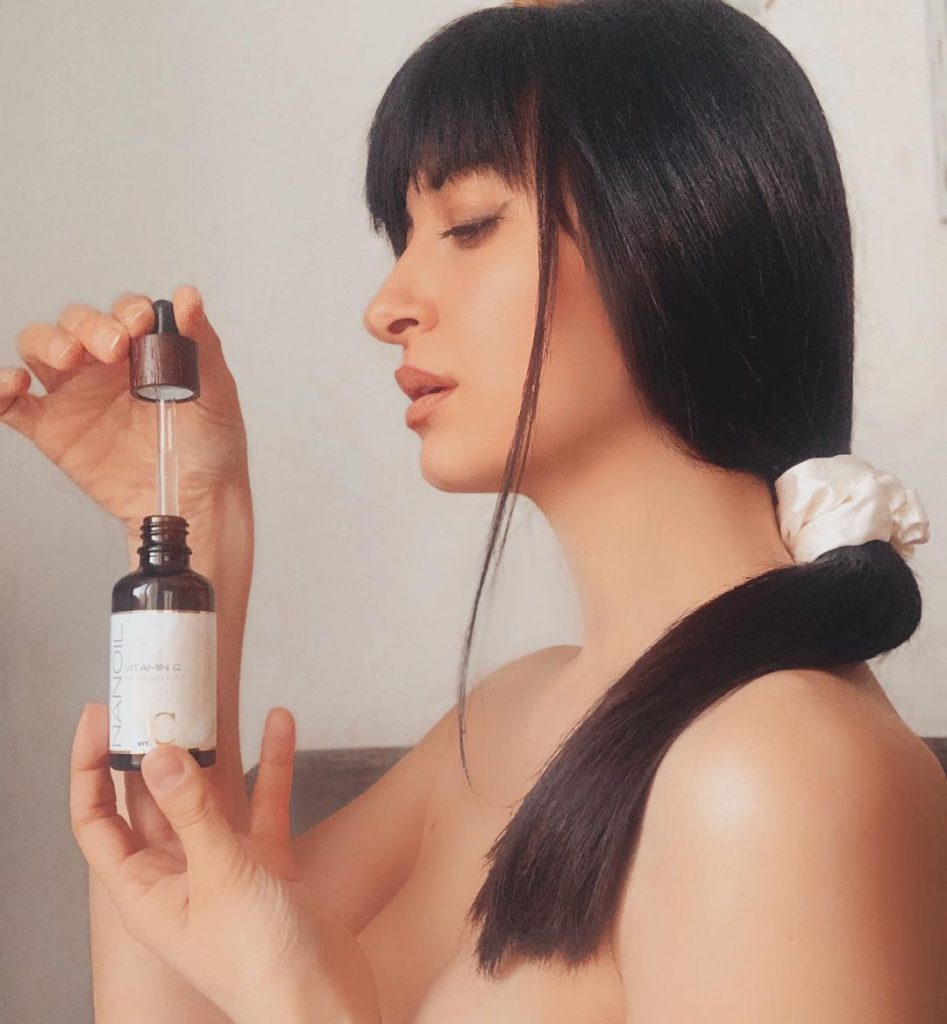 Until recently, my face skin had been in a miserable condition. Lengthy acne treatment left unwanted signs: dark spots, scars, very dry skin.
I started using the Nanoil Vitamin C Face Serum 6 weeks ago. I didn't see any difference after a few first uses and I didn't actually hope for that. Then, my skin started to feel relieved, fresh and hydrated. The lightweight serum was absorbed right after the application as if the skin was thirsty for nutrients and "drank" the serum within a few seconds.
The magic began a couple of days later. More or less after a week my face looked shinier (healthily and pretty) and the skin felt less tight and dry. Naturally, I kept using the serum so the skin was getting better day by day. At last, I achieved something I'd been looking forward to so long – the dark spots started to fade and finally they were gone. Without the laser and complicated procedures.
Just one product – Nanoil Vit. C Face Serum – was enough to let me enjoy the flawless skin again. I don't need to wear make-up because my radiant skin is spot-free!
The usage of the Nanoil Vit. C Face Serum
This wonderful effect didn't cost me much and I don't mean only the budget price. Unlike other brightening treatments, the use of this serum isn't time-consuming. I needed around 2-3 minutes a day and followed three simple steps.
Step 1. Thorough make-up removal and face cleansing.
Step 2. Patting a dose of the serum into the skin.
Step 3. Securing the serum with a thin coating of a moisturizer.
Note! You need to use the serum under a cream, not instead of it. This way your serum works better and you make the most of it.
Do I recommend the Nanoil Serum?
I love this product because it aided me in solving the hyperpigmentation problem I'd been fighting for years. Therefore, I have no choice – I recommend the Vit. C Serum from Nanoil – I believe this is the best serum for dark spots. So if you're bothered by the same problem or your skin looks dull and sallow, test it.
I've got some good news for those of you who don't need a vitamin C serum. The Nanoil offer has three other serums incl. hydrating and antiaging products. Available here: