What Makes Us Look Older That We Have No Idea About – 7 Skin Care Sins, or How to Delay Aging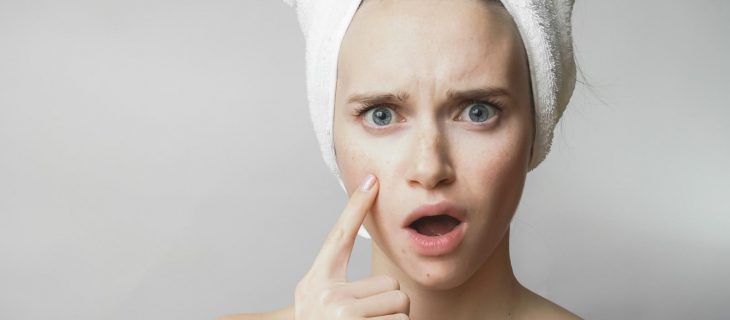 I guess most of you reading this post have already had at least one beauty treatment done by a professional. An antiaging exfoliation, microdermabrasion, hyaluronic acid injections, platelet rich plasma injections or any other procedure stimulating skin renewal… Do you know you can delay unfavorable processes occurring in your skin by simply changing a few things you do every single day? Putting modern aesthetic medicine procedures aside, we have a huge impact on the appearance of skin. Check how not to make yourself look older by accident 🙂
7 sins against your skin: what NOT to do NOT to look old
1. Don't sleep on a cotton pillowcase
Do you know that silk doesn't leave marks on your face when you're asleep? It is smooth so the face isn't creased during the night. Moreover, silk doesn't break hair like traditional, cotton pillowcases. In other words, if you don't want your face to look like a harmonica after years of sleeping on cotton – replace your pillowcase with a silk one.
2. Don't overload your day
Of course it's not a call for lazy ones: 'aww, I'm gonna do nothing today because I don't wanna look old'. The key thing is you must remember that a day has 24 hours. You must devote 8 hours to healthy sleep, 8 hours to work, the rest must be devoted to relaxation, hobby, house chores, organization of your life and day (commuting, shopping), and physical activity. It sums up to 8 hours you must assign to various activities – 2-3 hours out of 8 should be the time for relaxation.
3. Be careful with AC and heating
I know you can't totally give them up but we often go too far and cool rooms down too much or we torment ourselves with too intense hot air. Air conditioning deprives epidermis of water; central heating dry air is an enemy of all skin types. To reduce the consequences of their skin destroying power at least a bit – moisturise your skin frequently and intensively, also from within. Body hydration is the basis. Apart from drinking water, take hyaluronic acid supplements or apply hyaluronic acid gel directly to skin.
4. Fat isn't that bad
Of course I don't mean trans fats in chips or instant soups. I mean good fatty acids, or EFAs (essential fatty acids). They are essential because they decide about the proper functioning of all body cells, including skin cells. They protect skin from damage, sweep free radicals away, prevent the appearance of wrinkles and the dissolution of collagen and elastin, and keep skin moisturised. Valuable fatty acids can be found e.g. in natural, cold-pressed oils. You should definitely add them to your daily body and hair care.
5. Sunglasses
Do you happen to squint your eyes in the sunlight? It is the easiest way to get the first expression lines.
Remember that UV radiation is truly dangerous for skin. Photo aging is an irreversible process which attacks delicate under eye skin most so while choosing sunglasses make sure they have a high SPF.
6. Remove makeup – always precisely & carefully
No one has ever benefited from going to sleep with makeup on. Take it off so that your skin has time for relaxation, rest and repair. At night (11pm – 1am), the most important and intensive regeneration processes take place. It would be nice if you gave your face a chance for repair and improvement not being weighed down by makeup buildup, silicones, sebum excess and impurities that settle throughout the day.
7. Stay cool
Hot air is an allay of red skin, broken blood vessels, rash and poor blood flow. If you desire to keep your skin youthful, reach out for ice cubes! Face massage with ice cubes improves blood flow, strengthens blood vessels and lymph flow, firms skin up and gives your face a brilliant detox.
Are you guilty of any of the sins? Or do you know any others? I encourage all sinners to comment! <3