Hairstyling products: Whom are they created for, how to use them and which ones do I recommend?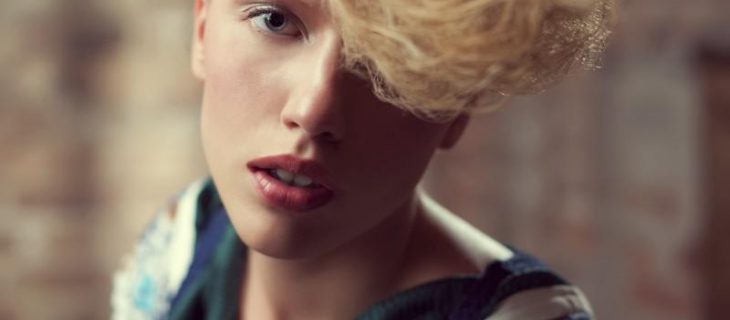 Hairstyling products don't only help us arrange hair and fix a hairdo but also they are able to improve hair condition. For that reason, it's worth matching the very products with a hair type. What are particular types of hairstyling products destined for, how to use them and which products do I recommend?
Hair mousse (styling foam)
Styling foam's task is to boost hair volume, especially at the roots. Owing to its consistency, it doesn't weigh hair down but lets the hair preserve its bounciness.
Hair mousse is a hairstyling product that will serve its purpose mainly on wavy and curly hair: the waves become more enhanced and curls get more bouncy and defined. Due to the alcohol content, styling foam isn't the best solution for people whose hair is already dry because alcohol will make the strands even more water-deprived.
Hair mousse – How to apply?
Hair mousse has to be distributed onto hands first. The amount distributed depends on the hair length. To clarify, in the case of short hair, one dose of styling foam should resemble the size of a walnut. In the case of long hair, the amount of the product shouldn't exceed double the dose recommended for short hairdos. Then, the mouse can be applied to hair using kneading motion. It's also a good idea to use a comb – in this situation you have to distribute the styling foam onto a hand, put comb's teeth in the foam and run it strand by strand. After that you can blowdry your hair keeping your hair down or just let the strands be air-dried.
Hairspray
Hairspray is recognized as the best cosmetic to fix a hairdo with. It shields against humidity and wind all hairdos, no matter if it's a bun, straightened hair or curls. The crucial issue though is to choose a hairspray that doesn't leave hair clumpy.
It's also worth mentioning that hairspray fixes hair really well and prevents static. Hairsprays marked as 'extra hold' are recommended to be used on rough and thick hair. In the case of fine hair, using a weaker hairspray is a better solution.
Hairspray – How to apply?
In order to prevent clumping, the hair must be sprayed by placing the bottle of the hairstyling product approximately 10 inches from head. It's advised to draw circles with the bottle in the air so as to help the hairspray be distributed evenly. If you need strong fix, you can place the bottle a little bit closer to the head.
Hair gel
Hair gel hardens and leaves hair glossy. It's consistency might be compared to watery jelly and it's fast to get dry, when applied. Since it may make hair too hard, it's being used less and less frequently.
Hair gel serves short hair best because it enhances and defines the flips and fringe. Also, hair gel is able to lift the hair up at the roots. What's more, gel doesn't contribute to greasy hair problem and protects the strands against dehydration. It can be applied to all hair types.
You have to gather a small amount of hair gel on hand and spread it between fingers to rub the cosmetic to hair afterwards. Gel can be applied to wet and dry hair.
Hair wax
Hair wax adds texture to strands. It doesn't fix a hairdo but only helps to style it.
In the case of long hair, hair wax can be applied every day because it helps tame unruly hair ends, curls and wisps that stand out. When it comes to short hair, it's better to limit use of the hairstyling product because it might cover the scalp, which consequently starts suffocating.
Warm a small portion of hair wax in your hand and apply to hair. In the case of layered hair, put the hairstyling product on the hair ends only – this will define the entire hairdo. This technique also applies to curls (both natural and styled) where you have to apply wax only to hair ends. Thanks to this, the lifespan of curl extends. In order to gift a hairdo with more volume, apply hair wax to the roots and blow dry the hair using a diffuser.
Styling gum (texturising gum)
Styling gum has gooey, thick consistency and is very plastic. Just a small amount of the product suffices to take control over unruly hair. There are two types of styling gums: mattifying and gloss delivering.
Definitely, styling gum is designed for short hair because long hair might get rough and clumpy. Moreover, styling gum shouldn't be applied to greasy hair because it may overburden the strands and make it look flat.
Styling gum – How to apply?
Texturising gum has to be warmed up in hands and applied to selected hair parts with precise but delicate motions.
Hair sculpting lotion
Lotion provides medium hold to daily hairdos. What's crucial, this cosmetic neither weighs hair down nor leaves it clumpy.
Hair sculpting lotion – Form whom?
Lotion is a good solution for dry hair because, contrary to hair mousse, it combats further hair dehydration, adds shine to strands and counteracts frizz. Lotion will also serve thin and delicate hair because it won't overburden it. And you, the Longhaired, reach for lotions to deal with tangling.
Hair sculpting lotion – How to apply?
Lotion is sold in bottles with atomizer which promotes hygienic application and facilitates hair styling. All that has to be done is spray the hair with lotion and wait a while to let the product get absorbed.
What hairstyling products do you recommend and use?