My personal list of natural BB creams that really work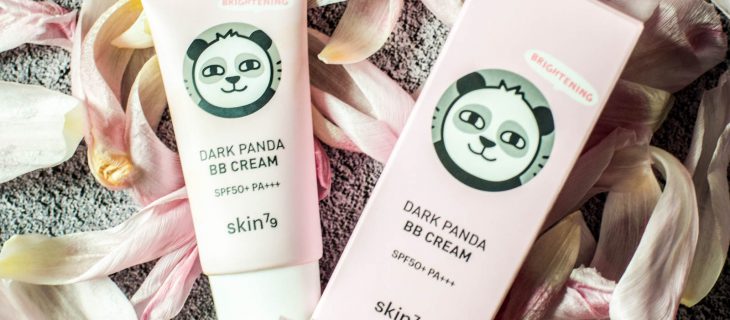 Hey! <3
Do you like BB creams? It turns out that our skin likes them too, providing that they match our skin and the ingredients it's made from are of good quality. Basically, I follow two rules. The first rule is that a BB cream's list of ingredients must be the shortest possible and the substances must be natural (no talc, silicones or other muck). The second rule is that it has to affect skin only in a positive way. To clarify, BB cream has to improve its looks, condition, nourish, fix, protect, regenerate… – in short, it must be perfect. Does such BB cream exist? In the pursuit for the ne plus ultra I've discovered a few BB creams which price isn't exorbitant. Here they are 🙂
The best BB creams. My personal top list and reviews
What a good BB cream do you recommend? How to pick BB cream that is free from synthetic substances? BB cream for vegans, allergy sufferers, paraben-free, natural, safe – I'm receiving such questions constantly. Hence my today's entry.
1. Lorigine Magnificent BB, Mineral BB cream
This is my fav BB cream. Actually, Lorigine is a brand that has won my heart lately. I love Lorigine for the well-working substances, natural effects and intensive care.
Is BB cream by Lorigine mega natural? Hmm… I'd argue with that. It contains quite a number of synthetic substances, but luckily most of them originate from plants. I don't know where are all the minerals but still, this product is really good, its composition is also okay. Definitely, it's a paraben and fragrance-free cream. Basically, you won't find here any alcohols, mineral oils or artificial colourants. Additionally, it's fairly easy to find this BB cream on special offer 🙂
Lorigine Magnificent BB, Mineral BB cream evens skin tone. I love its formula that uses water as its base. The cream is neither heavy nor powdery, it's easy to apply and melts with skin fast. In my opinion, BB Mianificent brings back skin to its right track. After regular use, I felt that my skin won an additional protection against the adverse external factors and its condition has improved. It's also worth pointing out that this cream protects against pre-mature ageing.
2. Yves Rocher Peau Parfaite 6 in 1 BB Creme
This is one of the coolest BB creams that doesn't only provide my skin with neat shade but also it smooths and conditions my skin. Another positive aspect to mention about this cosmetic is its safe composition that contains an array of vegetable extracts. Iron oxides play the role of mineral pigments. I also find sun protection very important and this BB cream by Yves Rocher provides me with it. Moreover, Peau Parfaite 6 in 1 BB Creme contains plant extracts that display rejuvenating, moisturising and revitalising properties, they combat free radicals, lighten skin up delicately and leave skin looking fresh. The quality of the plant extracts I've mentioned is really high. To clarify, the very substances are: white tea extract, apholi extract, apple oligosaccharides, hamamelis water.
3. Natural moisturising Cosnature BB cream with marigold
I came across this cream by accident while I was doing shopping in my local eco-shop. It appeared to be a fantastic BB cream to be applied in winter. It moisturises intensively and doesn't allow water to evaporate even when we expose our skin to hot and dry air (due to radiators), which is pretty normal during winter. I used to have dry and irritated face skin every winter. Cosnature BB cream contains marigold extract, almond oil and vitamin E. The shimmering particles the cream contains bounce back light thanks to which skin looks smooth and even, minor skin imperfections are reduced and skin is mattified. This cream is suitable for all skin types, its composition is impressive, it doesn't irritate and is easy to distribute on face.
4. The Natural 8-in-1 BB cream, Benecos
It's my personal revelation of the last months. I think this will be one of my fav products. Benecos is perfect for all skin types, including sensitive and allergy prone. This BB cream can be applied even to the most fussy complexion, it provides protection, improves skin condition and conditions it.
The Natural 8-in-1 BB cream by Benecos, as it's easy to see, fulfils 8 tasks. To clarify it, some of them are: counteracts aging, smooths skin out, softens epidermis as well as provides coverage to even reddened and irritated skin. I'm sure you'll like it if you have problems with broken capillaries, for example. Natural colourants in this BB cream reflect light, hide skin blemishes and even skin tone. Natural extracts slow down skin ageing processes, soothe skin, protect it against the adverse action delivered by external factors. The good news is that all the very extracts originate from eco-friendly crops. This BB cream contains beloved hyaluronic acid, shea butter, jojoba butter, acai oil as well as very potent anti-oxidant – pomegranate extract.
5. SKIN79 Animal BB Cream Angry Cat SPF 50
I'm sure most of you know this marvel. This is a perfect BB cream, a dream of every woman who chooses conscious care and whose skin is oily. This product delivers full coverage, soothes skin, reduces sebum, smooths skin and replenishes it with water. It's a lightweight cream that keeps in check oily skin. Additionally, it features sunscreen (SPF 50 <3 I love it!). For the skin conditioning purposes responsible are two key substances: aloe and green tea extract. They soothe, 'mend', counteract free radicals and deal with any other skin pathologies. You can have it all for a fairly sensible price as for a Korean product.
Have you found here a BB cream for yourself? Perhaps you know some other products that serve you well? Tell me!